Flexible packaging is the new-age marketing tool. Flexible packaging has brought a revolutionary change in product protection and marketing. In Indonesia is demand is on the rise. But where will you find the best package suppliers? Here are our top 10 companies that will provide you the flexible packages.
1.Supernova Flexible Company

●Type: Manufacturer and Supplier
●Location: Jalan Industri Selatan Blok LL no.1, Jababeka II, Cikarang Baru.Bekasi 17550 – Indonesia
Supernova is dedicated to providing the best possible service to its customers. They claim to understand their customers' changing demands and strive to meet those needs by providing services such as quick delivery and in-house packaging design using our latest design technology tools, among other things.
Supernova's philosophy is "Market Oriented, Professionalism, and Constructive Teamwork". They are aware of the requirements of their customers. Supernova's cutting-edge technologies and constant innovation enable them to serve customers from a wide range of industries.
1.Confection
2.Jerky
3.Natural + organic
4.Pet food
5.Roasted coffee
6.Snacks
7.Health and beauty
8.Bakery products
9.Lawn and garden
10.Frozen foods
11.Supplements
Request a Quote
2.PT. PRIME JAYA ERTAMA
●Location: JI. Raya Kosambi Barat No. 8 , Kecamatan Kosambi , Tangerang.
●TYPE: Manufacturer.
PT Prime JAYA ERTAMA is one of the top package makers in Indonesia. They were established in 1994 to produce polybags and shopping bags. But with time, they evolved and stepped into the flexible packaging business in 1998.
They are really famous for their on-time delivery. PT. PRIME JAYA ERTAMA has 500 expert employees working in their production and designing sector. They have two manufacturing plants in Kosambi Barat- Tangerang.
They produce packages for products like:
1.Noodles.
2.Seasonings
3.Oils
4.Snacks
5.Candy
6.Biscuits
7.Coffee
8.Detergents
9.Tissue
10.Diapers
Request a Quote
3.PT Argha Karya Prima Industry Tbk
●Location: Jalan Pahlawan, Karang Asem Barat, Citeureup, Bogor 16810, Indonesia
●Type: Manufacturer
Like PT JAYA ERTAMA PT, Arghya Karya prima is also a big name in the package manufacturing industry. This company holds the capacity of producing 100000 tons of products per year. It is one of the most innovative manufacturers in Indonesia in this area. They believe they are the most preferred plastic producers.
This company produces various products under two different brand names, ARLENE and ARETA. They provide packaging for products like-
1.Cigarettes.
2.Chips
3.Chocolates.
4.Detergents
5.Straws
6.Snack bars
7.Candies
8.Coffee
Request a Quote
4.GORDOPACK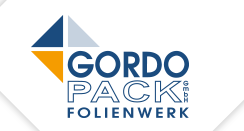 ●Location: Jakarta, Indonesia
●Type: Manufacturers
Gordopack is famous for its customer-oriented thinking. They have a short delivery time.They claim to be a sustainable and environmentally friendly company.
They started their journey in 1972, and now they are one of the market leaders. Today they make over 50 tons of PE films every day.
Their products are:
1.Protective film
2.Transport packaging
3.Tear-resistant tight disposal bags
4.Agricultural films
5.Food packaging
6.Pharmaceutical packaging
7.Service packaging
8.Butcher bags
9.Shrink bags
10.Shrink film
Request a Quote
5.Dai Nippon Printing
●Locations: Jl. Let. Jen. S. Parman , 32-34,Slipi, Jakarta 11480, Indonesia
●Type: Manufacturer
DNP Indonesia first opened its doors in 1972. Currently operating two factories, Pulo Gadung and Karawang. It was established in 1986 and 2000, respectively. DNP Indonesia has grown to become one of the most comprehensive printing and packaging companies in the Asia Pacific region, backed by Dai Nippon Printing's printing and information technology development. Rotogravure and offset printing technologies are used in their facilities.
Their innovations include the production of bio-film made from ethanol derived from sugar canes and serving the market while assisting in the preservation of ecological balance.
The products manufactured by DNPs are
1.Food Packages.
2.Home and personal care items.
3.Bi-layer laminates for an eco-friendly sachet.
4.Specially shaped pouches.
5.multi-layered laminates for large and heavy-duty packaging
6.Carton Box
7.Pharmaceutical Products
8.Laminate tubes
Request a Quote
6.PT. Mak Flexible Packaging
●Location: Kawasan Newton Technopark, Jl. Jati 5 Blok J4 No. 3, Cikarang
Selatan – Bekasi, Indonesia 17750.
●Type: Manufacturer
Globac Indonesia has achieved greatness over the last 15 years, becoming a leading manufacturer of paper food packaging.
Glopac was founded at the end of 2004 and began commercial production in 2005. Glopac quickly expanded its production capacity and international distribution. It exported products to valued clients all over the world, with a focus on producing environmental-friendly paper packaging products. Glopac now has 250 employees at its headquarters.
This company places a high value on the long-term viability of its operations and adheres to strict policies to ensure that its employees work in a progressive and fair environment. The extensive product line covers most items required in the F&B industry, and the company aspires to produce the best products available.
They produce
1.Paper Cups
2.Butterfly Cup
3.Paper Food Boxes
4.Ice-Cream Cups
5.Paper Straws
6.Soup Bowls
7.Wraps
8.Bags
Request a Quote
7.PT SURYA MULTI INDO-PACK
●Type: Manufacturer and Supplier
●Location: JI, Rungkut Industri XIV no.4, Surabaya 60291, Indonesia
SMI began their journey in the early 80s with a rotogravure production plant. They have been a key player in this packaging industry since then. They have the experience to handle your packaging with care. They are known for their adaptation to the latest technology.
SMI is has established a flexography plant in 2015 to boost their production process.
They produce packages for products like-
1. Coffee
2. Bakery Products
3. Cheese
4. Candy
5. Frozen Food
6. Cosmetic
7. Snacks
Request a Quote
8.PKGMAKER
●Location: Pingshan New District, Shenzhen, Guangdong Province, China
●Type: Manufacturer
PKGMAKER is a fantastic packaging company with 40 years of experience.This company is well-known for its policy of "customer satisfaction is everything."They take into account what you truly desire.
PKGMAKER's expert employees will assist you with your stand-up pouch design.They have a speedy response time.They also consider your emergency and provide you with Thailand's best delivery service.And guess what, you will get the best deal at the lowest price.
They wrap products like-
1.Coffee
2.Bakery Products
3.Cheese
4.Candy
5.Frozen Food
6.Cosmetic
7.Snacks
8.Weeds
9.Nuts
10..Tea
11. Beef Jerky
12.Supplements
13.Pet Food
14. Organic Food
15. Chips
Customize Now