Any outlet that deals with food must choose food packaging suppliers wisely. Especially for Malaysian food retailers, it's a sensible job to do. Most individuals in Malaysia love food and want to order home delivery from the nearest restaurant.
To provide delicious savory to a food-loving nation, you must keep your food packaging supplies top-notch. But which manufacturer can you rely on?
To answer this question, we recommend the top 5 online food packaging suppliers in Malaysia. By contacting them, you can get branded packaging supplies for food and satisfy your customers a bit more.
Nowadays, depending on one food packaging manufacturer would be backdated. If you get in touch with any of the websites below, you can get many prominent brands to get your stuff. So why not glance at them?
1.PXL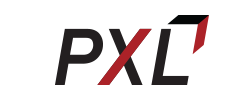 ●Location: 42-2, Jalan Radin Anum 2,Bandar Baru Sri Petaling,57000 Kuala Lumpur, Malaysia.
PXL is one of the prominent online platforms that work with disposable food packaging supplies in Malaysia. Their purpose is to provide eco-friendly high standards packaging products that have no negative impact on nature.
The website produces various packaging and hygiene products with high standards and helps to grow the business of their clients. Purchasing from them will benefit you to engage more customers to your cafe and get a name for your shop.
PXL shows its products by categories and keeps an open door to connect to its consumers. You can contact them at ease and make your order descriptively. They deliver products not only in Malaysia but all over the world.
It offers timely delivery of 1-3 business days and gives your free exchange convenience within 3 days. Their products are always satisfying and impressive to buy.
Categories of products they produce-
●Takeaway Packaging.
●Kitchen Consumables.
●Tissues and Napkins.
●Hygiene Product.
Request a Quote
2.SupplyBunny
●Location: Klang Valley, Malaysia.
SupplyBunny is known for its ready-to-eat items. However, they produce quality packaging services you can buy. The website maintains general conditions to sell products and accepts usual payment methods.
Packaging services they offer are satisfied to any business owner. Scrolling through their website, you'll see bunches of products with price tags and features.
They deliver things between 1-5 working days. If you are in urgent need, they'll arrange a special service for you. All you have to do is click their "customer support" option and provide your phone number. They'll contact you and deliver your order in the required time and charge a few bucks.
SupplyBunny also allows refunding and returning opportunities for their valuable customers. By showing your logical reasons, you can get your money back or replace a product effortlessly.
Products they also sell-
●Beverages.
●Savory.
●Jams and spreads.
●Food packaging.
●Sauce.
Request a Quote
3.Rs Peck Trading
●Location: 65, Jalan Belabas Kepong Baru, 52100 Kuala Lumpur, Malaysia.
Rs Peck Trading can be another food supplier to deal with. They were started in 2001 as a food packaging product supplier company and kept the reputation till now.
The website sells hot beverage cups, baking papers, paper bags, disposable gloves, rubbish bags, pvc food wrap, tissue, and napkins, among other things. They collaborate with a diverse group of food and beverage clients worldwide.
You can find various food packaging solutions at RS Peck Trading to keep your items safe and fresh. Whatever company you're in, the Rs Peck Tending is dedicated to providing high-quality items at a reasonable price to its clients.
They deliver things on schedule and provide clients with return options.
Products they also sell-
●Microwavable plastic Content.
●Tissues, Napkins.
●Wet towels.
●Aluminum foils.
●Sugar sachet.
●Plastic bags.
●Paper products.
Request a Quote
4.FoodaBox

●Location: No. 15, Jalan Perindustrian 4/KU8, Kawasan Perindustrian Meru Selatan, 41050 Klang, Selangor.
Thousands of restaurants choose Foodabox for their packaging needs. It has steadily gained traction in a crowded market. The website owns and operates a successful Malaysian food box manufacturing firm that creates high-quality food boxes.
They have everything a small business or a large organization could need. Foodabox produces the most excellent food paper box in Malaysia, perfect for fries or soup. They ensure that the food remains safe and hygienic by providing top-notch quality regardless of the food kind.
On this website, you can find over 70 categories delivered on time. No more than 3 days delivery at a reasonable cost and providing samples are one of the top features of this website.
As they cut the middle man, they are able to provide stuff directly from the factory. That's why their pricing is also relatively cheap as they ask for factory cost. Their quality and sustainable products can assist you in growing your business impressively.
Products they also sell-
●Paper Lunch Box Paper Bags
●Paper Bowls Paper Cups
●Paper Napkins Paper Trays
●Cutlery
●Others
Request a Quote
5. PkgMaker

●Location: Pingshan New District, Shenzhen, Guangdong Province, China.
PkgMaker is a China-based website that provides packaging services worldwide. Over thousands of regular customers, the package maker website provides satisfactory packaging service worldwide. You can undoubtedly rely on them because they have been in this field for 40 years.
Numerous companies worldwide are engaged with this website and do business fluently. PkgMaker's international delivery time is less than a month. If you require urgent delivery, you can mail them directly and receive your product in a reasonable amount of time.
Another thing is that the website does not charge for shipping. You must, however, count a few dollars for urgent orders. Customers can get a complete refund from the website. They also give you samples to approve. Then they deliver your product to your home within the specified time frame.
PkgMaker has a reputation for producing high-quality goods. However, if you are unhappy with the quality, the website will refund you 50% of your money. Overall, it's an excellent resource for stand-up pouches.
Products they also sell-
●Coffee.
●Mylar Bags.
●Stand Up Pouches.
●Lay Flat Pouches.
●Frozen Food.
●Snacks.
●Nuts.
Customize Now
Conclusion

Our recommendation of the top 5 online food packaging suppliers in Malaysia can be a great deal for you to do business. They are specialists in the packaging field and able to deliver branded products at a reasonable price.
So, if you want to expand your food business in Malaysia, give one of the above websites to take care of your packaging.