It would be best if you prioritized food safety while packing frozen foods. The materials you use must also be able to survive subzero conditions.
Frozen food packaging
may be a dynamic process that demands meticulous attention to detail depending on factors such as budget, packaging, and material requirements. The flexibility of eating frozen foods whenever you want is their key selling point. Which style of frozen packaging you choose determines how long these meals will keep in the freezer and how well they will reheat. Companies must protect their products well-protected from the elements and against hazards like freezer burn by using coatings and barriers that prevent moisture loss and oxygen penetration. We've compiled a list of visually appealing frozen food packaging ideas for your consideration:
1. Hamburger Packaging
A hamburger's patty is rotten food, so it can be rotted if care is not taken during packaging. This kind of package needs to be super hygiene. The plastic material used for this kind of packaging is food grade. The box keeps the patty fresh for four months. But it is better to use it as soon as possible.

2. Frozen Carp Packaging
When packaging carp or any fish, first and foremost, remember that the packet material must be biodegradable. This kind of food is kept in the freeze, so this package must keep the food fresh without losing its taste. These types of packages came in different sizes. Generally, this kind of packet is made with aluminum.
Customize Now
3. Snack Bar Packaging
The snack bar package is generally made with paper. These kinds of the bag keep the food away from dust. With these kinds of packages, the company can attract kids with colorful designs. Peanut bars, chocolate bars, and mango bars are these sorts of bars that can be used for this packaging.
4. Frozen Fruit and Vegetable Packaging
For frozen fruits and vegetable packets, the plastic packet is used. These kinds of the pack keep the food dry and help contain nutrients for a specific time. These packs come in different sizes and shapes. These types of packs are straightforward in design. The brand logo is basically at the top of the pack.
5. Donut Cardboard box Packaging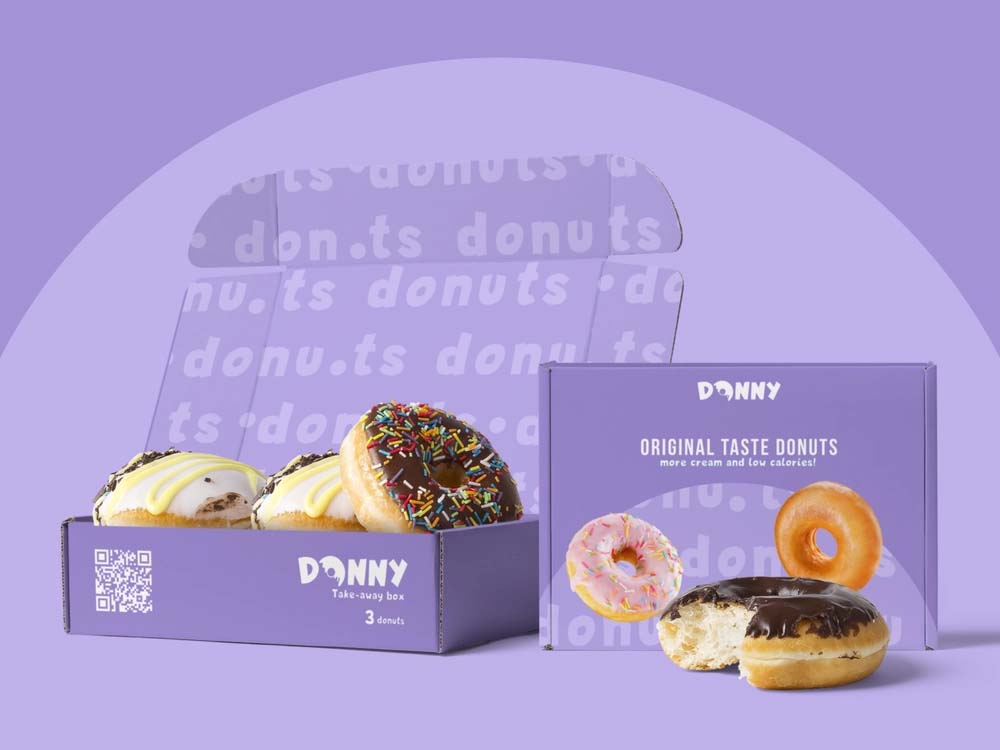 Customize Now
Cardboard box generally used for donuts, pie, cake, Momo, etc. These kinds of the box are used to attract customers, and the customers are usually kids. Different colors are used in these kinds of boxes. Most of the cardboard boxes are rectangular. The shape of the package depends on the product. Eye-catchy colors are used in these boxes.
6. Mini Plastic Cup
These kinds of plastic cups are made with food-grade plastic. The customers of this product are kids and adults both. So, the design of this kind of cup is kept very simple with different colors. The lid of those cups is sealed with the cup so the food won't leak.
7. Vacuum Sealer Bags
Vacuum-sealed bags are mainly for fish; meat types food. If these foods are not sealed airtight, there are possibilities of rotten. These bags are mostly transparent. These bags can also be customizable. You can print the company here and other designs on the bags. Because of airtight, the taste of the food remains intact.
8. Biodegradable Environmentally Friendly Disposable Frozen Food Packaging
These kinds of boxes are the best choice for frozen food packaging. The boxes are environmentally friendly. The boxes keep the food fresh. These types of boxes are generally made with food-grade plastic or paper. You can use these boxes with or without a lid. These boxes ensure freshness and nutrition at the same time. These boxes are easily disposable.

Customize Now
9. Laminated Zipped Mylar bag
These bags are used for dry fruits and are made with food-grade plastic. These types of mylar bags keep the dry fruit away from outside humidity. They came in different colors and sizes. The sizes depend on the quantity of food. These bags are air-tight.
10. Custom Carton Seafood Box
These bags are paper made and mainly used for seafood packaging. These paper bags are 0.5mm thick. These bags are generally rectangular. There are options for customizations. You can choose any color for customization with this kind of box. You can use the company logo on the upper side of the box. Customization depends on the product.
Customize Now
11. Glass Bottle Packaging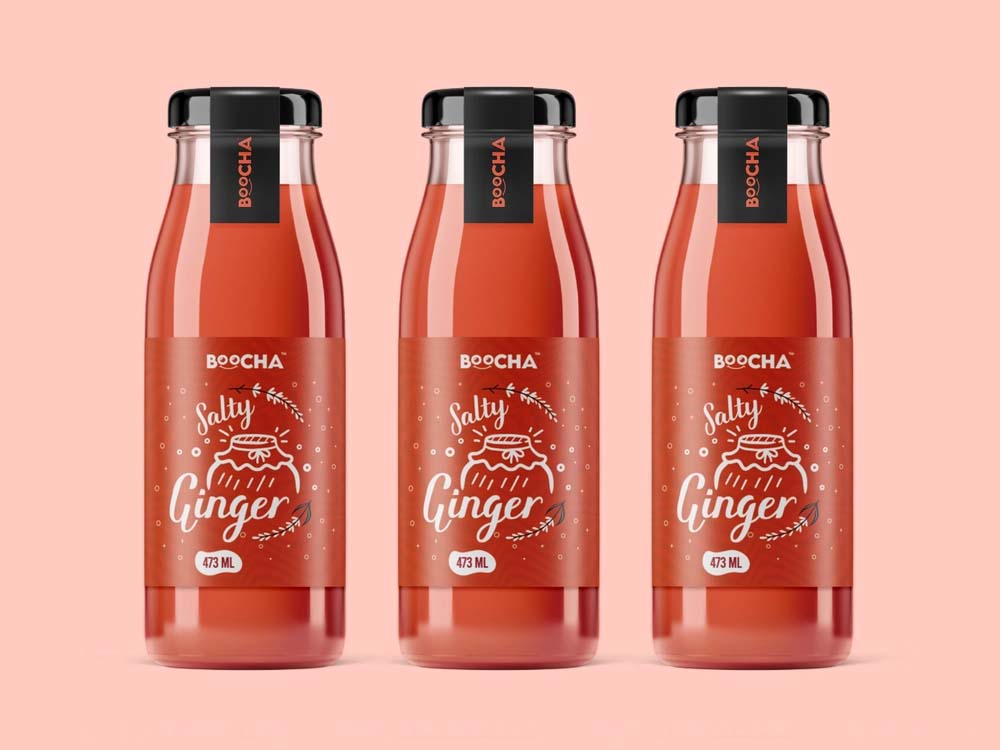 Glass bottles are used for any liquid-type food. These kinds of bottles are a bit heavy. These bottles are heat resistant. The three natural glass components are silica sand, soda ash, and limestone. Cullet, or recycled glass, is added to the mixture. O-glass I's bottles and containers are made almost entirely from a cullet.

12. Cold Coffee Can
Cold Coffee Can Packaging can also be used for beverage packaging and related items. It is resizable, color adjustable, and ready to print. Any product can benefit from this Packaging label. Visuals are purely for symbolic reasons and are not included in the package. The text on the box label is entirely made up of false words.
Customize Now
13. Paper made Ice-cream Jar.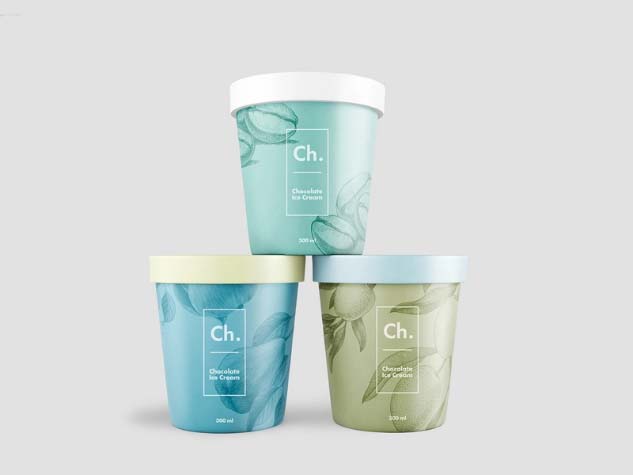 Paper-made ice cream jars are durable and environmentally friendly at the same time. It must pass stringent food safety and hygiene tests to ensure that it can endure frigid temperatures while still keeping the ice cream fresh. The customers are generally the kids, so during the customization of these jars, the color should be eye catchy, and the design should be aesthetic.
14. Aluminum Beer Can
Beverage cans made of aluminum are the most environmentally friendly option. Compared to other package types, cans have a greater recycling rate and more recycled material. These containers are lightweight, stackable, and durable, allowing companies to package and ship more beverages while reducing waste. Aluminum is used to make beer cans that the very first beer cans were made of heavy gauge steel covered with a thin layer of tin to keep them from rusting.
15. Wine Glass Bottle
There are many different sizes of glass bottles, but most are between 200 milliliters and 1.5 liters. There are many colors of wine bottles; most are green, brown, or clear glass. People might think that winemakers choose colors based on what they like, but this isn't always the case. When choosing between the different shades of wine bottles, winemakers will think about several things. When deciding, you have to weigh the best practices for aesthetics, whether or not you want to show off the color of the wine, the level of UV protection you want, and any consumer expectations, such as traditional European bottling concepts.
Customize Now
16. Raw Meat Packaging
This kind of box is made of plastic. Food grade plastic is used for this kind of raw food packaging.
17. Plastic Coffee Bottle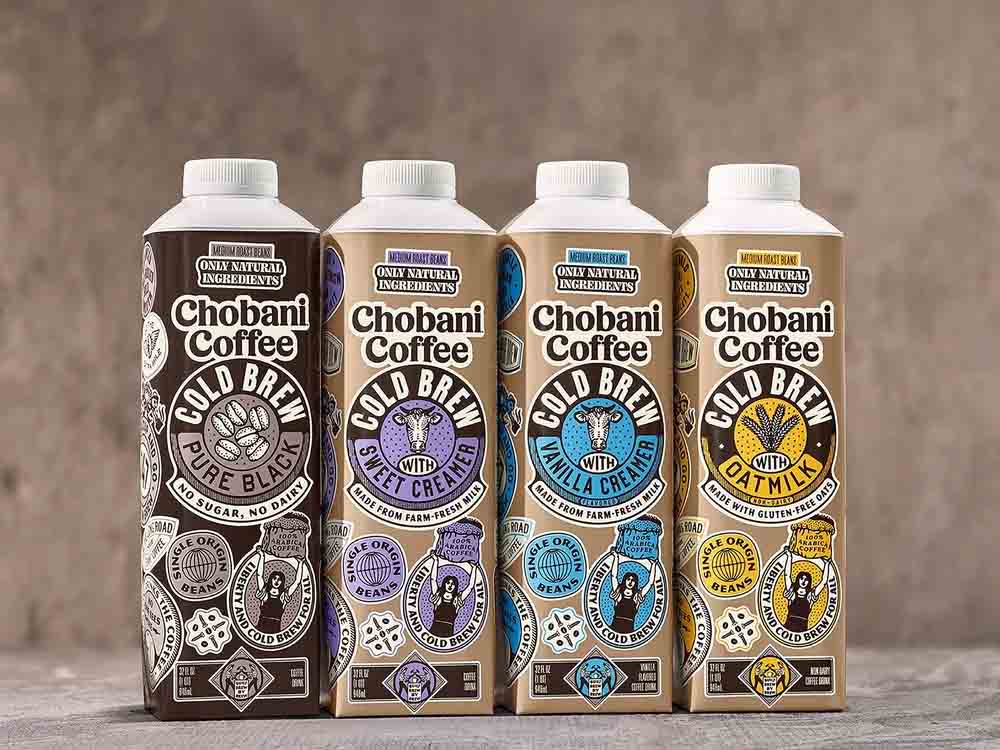 Plastic bottle for drinks is typical. This type of bottle is not so environmentally friendly. In this type of bottle, only cold water can be used. If hot water uses in this type of bottle, there are possibilities that the chemical inside the plastic bottle could melt and mix with the coffee.
18. Transparent Plastic Packaging
These types of packaging are just one-time use. This packet came in different sizes and shapes. The branding is prominent in these types of packaging. The food can be seen through the packet. This packet is very simple in design. As usual, daily grocery types of food are packed in this packet. The company can customize its preference accordingly.
Customize Now
19. Cardboard Box Paper Packaging
This type of paper box is used for wholesale frozen snacks. This paper box contains individual products inside the box. The design of this kind of box is beautiful and eye-catchy. This type of box highlights the food or product inside the box as it is used for wholesale.
20. Corrugated Insulated Carton Aluminum Foil Bubble Lined Isothermal Frozen Food Box
This is a brown cardboard paper box with inside aluminum foil bubble—this sort of box is used for frozen food shipping. The aluminum inside the box keeps the UV away and helps to keep the frozen food cool for a long time. If the frozen foods are shipped in this type of box, there is no possibility of rotten food.
21. Gin Glass Bottle
For this packing, thick glass bottles are used. Usually, these bottles are small in size. The bottle lid is wooden-made—the Gin bottle holds the company's heritage and aesthetic. Gin bottles are always made of thick glass to maintain the taste. Gin bottles made of plastic sold on the mass market are nearly never acceptable. You could not do better for a daytime cocktail than a plastic Gordon's handle for your Gin and Tonics.
22. Egg tetra Pack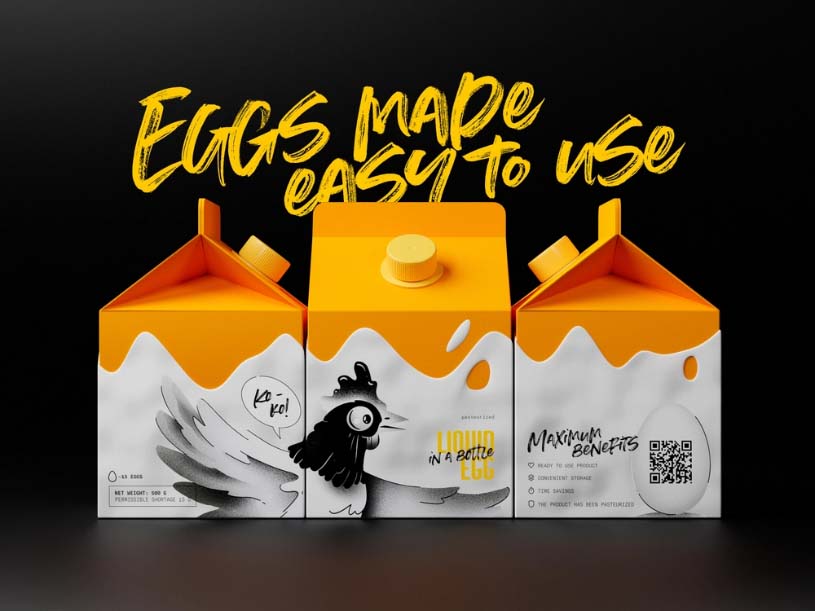 Most of us refer to liquid egg products as egg replacements. Without an expiration date, liquid egg products can be stored at 40 °F or below for up to seven days. A Tetra Brik pack with a convenient resealable screw closure is utilized for this type of packaging.
Customize Now
23. Jam Jar
Therefore, glass jars are the optimal packaging material for widely distributed items such as jams and jellies. A Weck jar is significantly more adaptable than the usual jar, as it may be used for many purposes, including preserving, storing, serving, drinking, cooking, and baking. Small round jars are an excellent value. When labeled and covered with a lid, they will appear highly conventional.
24. Sushi Paper Box
Sushi boxes are made with food-grade materials. Product images and brand logos can be added to these boxes. The design of these boxes is usually very aesthetic as sushi is Japanese food, and most of the box follows Japanese heritage during packaging.
25. Glass Juice Bottle
This Juice bottle made of thick borosilicate glass is ideal for preserving fruit-based beverages without altering their nutritional value. This bottle features a typical thread pattern and an intricately engraved design on its body to enhance its beauty. The storage capacity of this bottle, which was designed by expert personnel, is sufficient. This 500 ml square Juice bottle is renowned for its superior durability, perfect appearance, and recyclable composition. Its quality has been evaluated based on its design, durability, size, choice of raw materials, and composition.

26. Gold Aluminum Foil Pouch Food Bag
Polythene and a polyester barrier or pure aluminum foil are laminated to create aluminum foil bags with enhanced sealing capabilities. In addition, this makes them very resistant to toxins and other harmful substances. These flexible pouches are also extensively used as tea and coffee packaging. They guarantee the beverages maintain their freshness and aroma. The usage of foil pouch packaging extends beyond the food industry. Because they are safe and clean, they are frequently used to store surgical instruments and medications.
Customize Now
27. Aluminum Foil Stand Up Zip Lock Bags
Foil Bags are used to create high-barrier packaging. Metalized bags, sometimes foil bags, are more than just eye-catching packaging. These metallic bags offer high barrier capabilities and are made of lightweight, durable material, making them a versatile packaging solution for several applications. When a product requires multiple layers of packaging, foil pouches are typically employed. Foil pouches are utilized in the innermost layer of the package, so they must be exceedingly hygienic and high-quality.
28. Chocolate Bar Packaging
Chocolate bars are typically packaged in multilayer containers. A chocolate bar's plain packaging typically consists of a thin layer of aluminum foil, a thin layer of paper, and a plastic wrapper or a box. Secondary packaging is used for brand promotion and interacting with consumers about the product and the firm. At the same time, an aluminum layer protects the chocolate in case the outer packaging is destroyed.
29. Chocolate Box Packaging
Chocolates represent joy and affection, and customers who purchase them frequently want the same sentiments in the packaging boxes. Happiness has no size or shape, and chocolates are the same way. From long chocolate to small chocolate bits, every chocolate requires its unique packaging, and we have the skills and resources to construct chocolate boxes of any size and shape to meet your confections.
Customize Now
30. Sauce Bottle
The octagonal-shape bottle makes its debut on the market, boasting a number of benefits over existing ketchup bottles. Glass protects the contents of a container from air, moisture, and other liquids that might cause bacteria to grow in ketchup sauces and bottles. Glass bottles have no effect on the flavor or smell of sauces or ketchup, so their owners don't have to be concerned.
Pkgmaker is your best option if you're looking for creative ways to pack your frozen meals. You can find the perfect candy box right here. A wide variety of sizes, shapes, and colors are available for the frozen food containers. Pkgmaker is the most reliable source for the quickest delivery of custom-made, eco-friendly, high-quality, and cheap packaging for all your frozen food needs. We guarantee that you will obtain authentic, high-quality packaging for your frozen foods at a reduced price, and we go to great lengths to meet your needs. We check that each and every one of these frozen food packages is free of defects in terms of heat and dust resistance, scratches, and odors.
Customize Now